I'm dusting off the blog and coming back to share some of our latest adventures! Last year, we began a new journey with Classical Conversations as our basic homeschooling curriculum. It was much different than anything we had tried in the past, but we simply fell in love with the method. It works and even better… it's fun!
So this year, I gathered my courage and accepted an invitation to become a CC Tutor. That means that I spend one day each week with a class of extremely energetic homeschool kids. I am tutoring my son's group so most of the kids are 1st and 2nd graders. As a tutor, I send out a list of resources to parents each week to continue learning concepts at home after they are introduced in class.
As I was typing this week's super long list of resources, I realized that it might be simpler to just place them on this blog! Then the parents and my other homeschooling friends could access them without me sending a gazillion emails each week.
This week, we'll start out with Science. In week 4, we are learning about the Central Nervous System. Here are some ideas to try at home with your kids!
Make a cute
brain puzzle
with this printable template from The Crafty Classroom.
Build a
spinal cord
using an old egg carton! We have been doing a lot of spinal cord and vertebrae models lately and it has really helped my kids get a better understanding of how these body parts work and why they are so crucial!
Here is a fun
printable game
to help kids learn how the nervous system works and how it impacts the various parts of the body!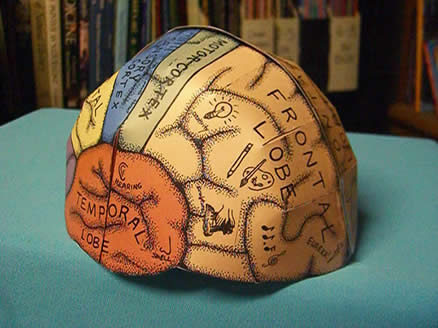 Build a
brain hat
! Plus there is even a song that goes along with it.
Leave it to Martha Stewart to come up with these adorable
brain cupcakes
! I'm thinking I might make them as mini meatloaves and use mashed potatoes to shape my brains on top!
I also highly recommend this Brain jello mold. I bought one from Amazon and I am already thinking of lots of fun ways to use this for both science and Halloween!
If you want a video to round things out, your kids might like this one
…
[Continue reading...]